Get help paying your hospital bills
Don't let medical bills cause you stress or anxiety. NMC Health is here to help.
We offer two ways to get financial assistance and help paying your bills.
Public Benefits Eligibility Program
If you are unable to pay your bill, an NMC Health financial representative will help you apply for public assistance, such as Medicaid or disability benefits.
In order to get set up with financial help through NMC Health, please contact our Patient Financial Services department at (316) 804-6255 or 1 (800) 811-3183, option 4.
Health Care Assistance Program
NMC Health offers a Healthcare Assistance Program for those who qualify.
This program is based on your income.
To see if you qualify, fill out an application, and provide all the documentation requested on the form. Send the completed form and documentation to:
The Midland Group
Attn: Catherine Ryan
1310 Wakarusa Drive
Lawrence, KS 66049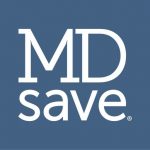 MDsave Program
If you're paying for healthcare out-of-pocket and are worried about how you're going to manage, check the prices of your procedures first. Through NMC Health's partnership with MDsave, you can save up to 60% on medical care. With an extensive list of tests and surgery vouchers, you are able to pay for your procedure before it happens. Learn more about the MDsave Program.