Your journey to a better night's sleep…
You spend about one third of your life in bed, but if you're like one of the millions of Americans who don't get a quality's night's sleep, you might not feel rested. Let NMC Health help you get better sleep by having a sleep study done at our Sleep Disorders Center.
Your doctor can write a referral for you to have a sleep study done to see if you suffer from a sleep disorder. 
In one of our two our comfortable, private sleep study suites, you'll be able to drift off to sleep as a sleep technician monitors your sleeping patterns.
Make an appointment for a sleep study and get to sleeping better today!
Monday-Friday
8am-4:30pm
Saturday-Sunday
Closed
Labor Day
Closed
1715 Medical Parkway
Newton, KS 67114
316.281.8200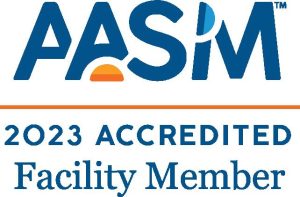 If you have a medical emergency, call 911 or visit the NMC Health Medical Center Emergency Department.
Services at the Sleep Disorders Center at NMC Health
Obstructive Sleep Apnea
Narcolepsy
Insomnia
Restless Leg Syndrome (RLS)
Sleepwalking
Night Terrors