At NMC Health, our vision is to improve health. We are a team. We're dedicated to helping those in our care and transforming the health of those around us in our community.
We believe that many who work in healthcare do so because caring for others is how they are gifted. It's what they're meant to do. It's who they are.
Is this your passion? Live out your calling with us. Whether your talents and skills are clinical, administrative, technical, managerial or otherwise, we invite you to join our team and be a new link to exceptional patient care.
Find the right position and get started on your career with NMC Health today.
At NMC Health, our workers are valued and vital in each of their roles. Many are experts in their field and work tirelessly to enhance the patient experience and care for our community. Learn about working at NMC Health directly from our team.
At NMC Health, be part of an innovative approach to healthcare and know we appreciate all you do. Your contribution to the team is important, and comes with a total-rewards package that includes:
We value your time
Shift and Weekend Differential
Holiday Pay
Paid Time Off (PTO)
Extended Illness Time (EIT)
Bereavement Leave
Leave of Absence
We value your future
401k Retirement Plan (immediate vesting and generous employer match)
We value your health and well-being
Health, Pharmacy, Dental, Vision Insurance Plans
Disability and Life Insurance
Voluntary Supplemental Insurances
Wellness Facilities Discount
Café Discount
We value your growth
Scholarships
Tuition Reimbursement
Continuing Education
NMC Health is an Equal Opportunity Employer. All qualified applicants will receive consideration for employment without regard to race, national origin, age, sex, sexual orientation, religion, disability, marital status, veteran status, or any other basis protected by local, state or federal law. EEO is the law.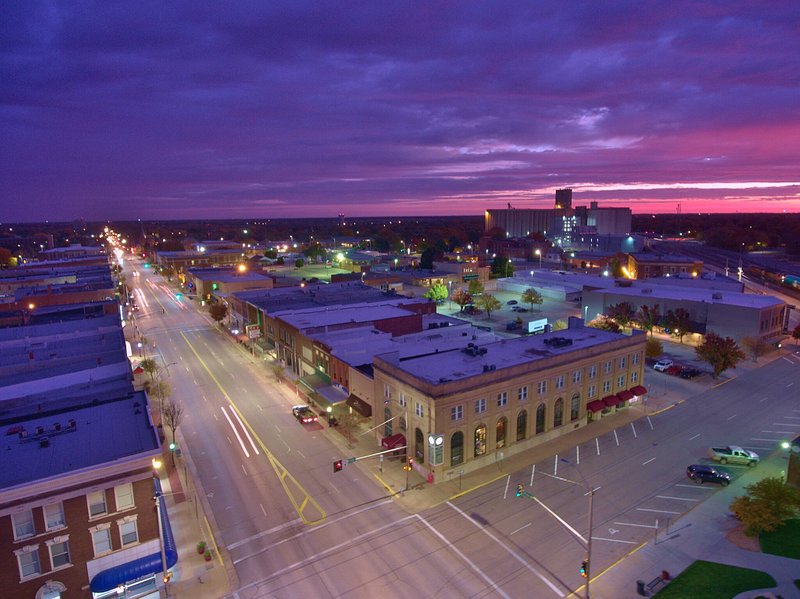 Newton is a charming community with a vibrant downtown area packed with local businesses and boutiques.
With quiet neighborhoods, excellent schools and a small-town feel, Newton is a wonderful place to raise a family or settle down after the kids move away. Newton, KS is home to just under 20,000 people. Learn more about the city from To Newton, the city's Convention & Visitors Bureau.
While Newton provides boutique living, we're just a short drive away from a major city with all the amenities. Wichita, KS has about 390,000 people in the city and nearly 650,000 in the metro area (including Newton). With access to tons of local breweries, restaurants and entertainment, Wichita is a hotspot for family fun. Find out more about living in Wichita from Choose Wichita.
Contact our HR team for assistance applying or to ask questions.