Learn to manage your diabetes
So you've been diagnosed with diabetes? Diabetes can be a scary word, but there is a lot you can do to manage your condition. Don't become a victim of your disease. Let us help you live a long and carefree life and learn how to take back control.
If you or someone you love has been diagnosed with diabetes, NMC Health has education and support to help you manage the disease. Contact our Diabetes Education Coordinator to take back control of your life.
Accredited by the American Diabetes Association and led by a Certified Diabetes Educator (CDE), NMC Health's diabetes education program offers help for those with type 1, type 2 or gestational diabetes.
The goal of diabetes education is to empower you to manage the disease yourself and reduce your risk of diabetes-related complications. We want to help you maintain your independence. Our experienced medical professionals can help you understand what diabetes is, how it's treated, and how to live a healthy life while managing it.
If you have a medical emergency, call 911 or visit the NMC Health Medical Center Emergency Department.
What to expect
First-time appointments last about one hour. During this time, our diabetes educator asks you questions about your habits and our life. Then, you will work together to develop a personalized plan of care involving one-on-one appointments or group classes.
You will learn about:
Diabetes and how it affects your body
Healthy eating habits
Why an A1C is important
Why you should pay attention to your hemoglobin
How to manage your blood sugar levels
Why exercise is important to diabetes management
Learn more about our NMC Health Diabetes & Endocrinology Specialists and how to manage your diabetes.  
We understand your fear, confusion and frustration when it comes to managing diabetes. We're here to empower you and answer your questions.
NMC Health offers a free diabetes support group on the first Thursday of each month. The group is hosted by our diabetes educator and monthly topics are available through our event calendar.
Call our diabetes educator to reserve your spot today!
Learn More About Diabetes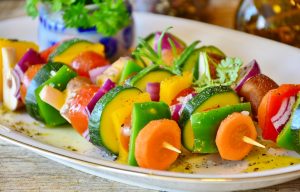 If variety is the spice of life, what are you doing with your meal plans to keep it interesting?
Read More ›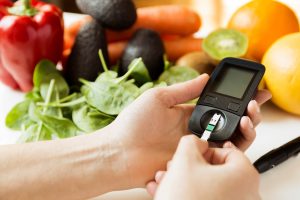 September 9, 2021 | You don't have to learn to manage your diabetes alone. Join us for our Diabetes Support Group for helpful tips and tricks to taking control of your diabetes.
Read More ›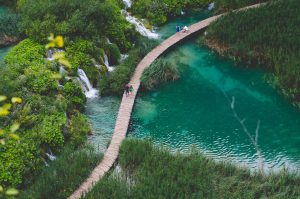 Who is excited for vacations and travel again!? Travel is expected to be back in full swing this summer. Going to new places gets you out of your routine and provides much enjoyment. However, don't let good diabetes self-management go on vacation just because you do.
Read More ›