Need an idea to spice up meal time? Why not try this exotic dish? If you've never tried plantains, now's the time to start. They're sort of like a large banana with a hearty flavor. Mojo is a classic Cuban sauce that is drizzled over the top of this top-notch recipe.
With only 317 calories per serving and nearly 28g of protein, you can't go wrong! It's a heart-healthy recipe your whole family will love!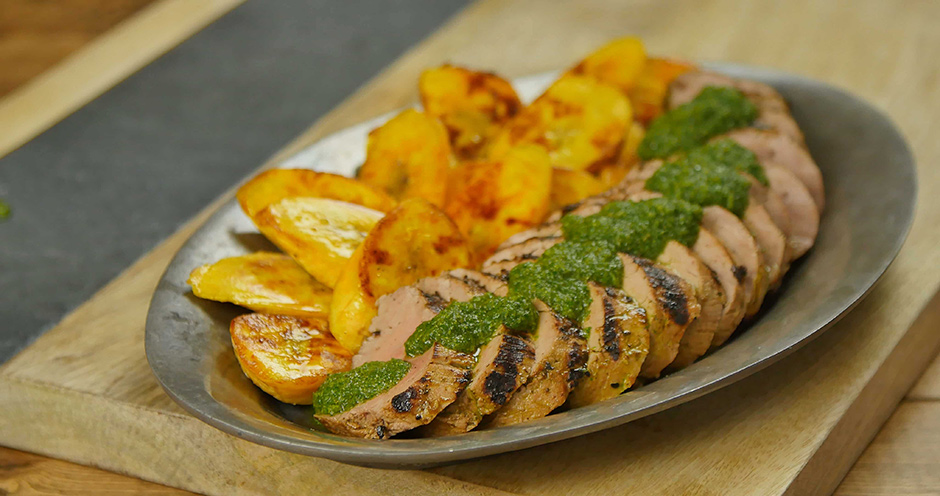 Click the image below to see how it's made.
Get the Grilled Cuban Mojo Marinated Pork Tenderloin with Fried Plantains recipe here!