At NMC Health, spiritual care is affirmed as an integral part of the team approach to healthcare and is very much a part of our belief and values. We are grateful for our spiritual heritage.
Our mission is to excel in providing health care by understanding and responding to the individual needs of those we serve, including spiritual and emotional needs.
Our Chaplain can serve you, and/or your family, by:
Being present with you during crisis or stress
Contacting your local pastor in a crisis situation
Bringing spiritual resources to bear toward your healing
Arranging for sacraments and rituals
Considering medical/ethical decisions
Offering pastoral visitation
Providing spiritual counseling
Supporting you and your physician's medical goals
Advocating for your concerns
Sharing blessings of praise and thanksgiving

Other services provided in cooperation with the hospital's interdisciplinary team include:
Assisting with advance care planning
Lending insight into religious and cultural diversity
Participating in ethics consultations
Connecting with organ/tissue donation services
Engaging in community partnerships

Pastor Notification
At the time of your admission, we will note your religious preference and local church affiliation. You and/or your family are encouraged to notify your pastor personally. Your own clergyperson is welcome to visit you at any time.
Bibles and devotional guides in large print are available in your room. CD/DVD players are also in each patient room. Religious music CDs are available for your use while in the hospital, as well as prayer cards, rosaries and other spiritual care resources through the pastoral care department.
At NMC Health, a chaplain is available 24/7. To request a chaplain Monday through Friday, between 9 a.m. and 6 p.m., call (316) 804-6022 (from outside the hospital) or dial extension 1720 from a hospital telephone.
After 6 p.m. and on weekends and holidays, ask a nurse or other staff member to contact the switchboard and request a Chaplain.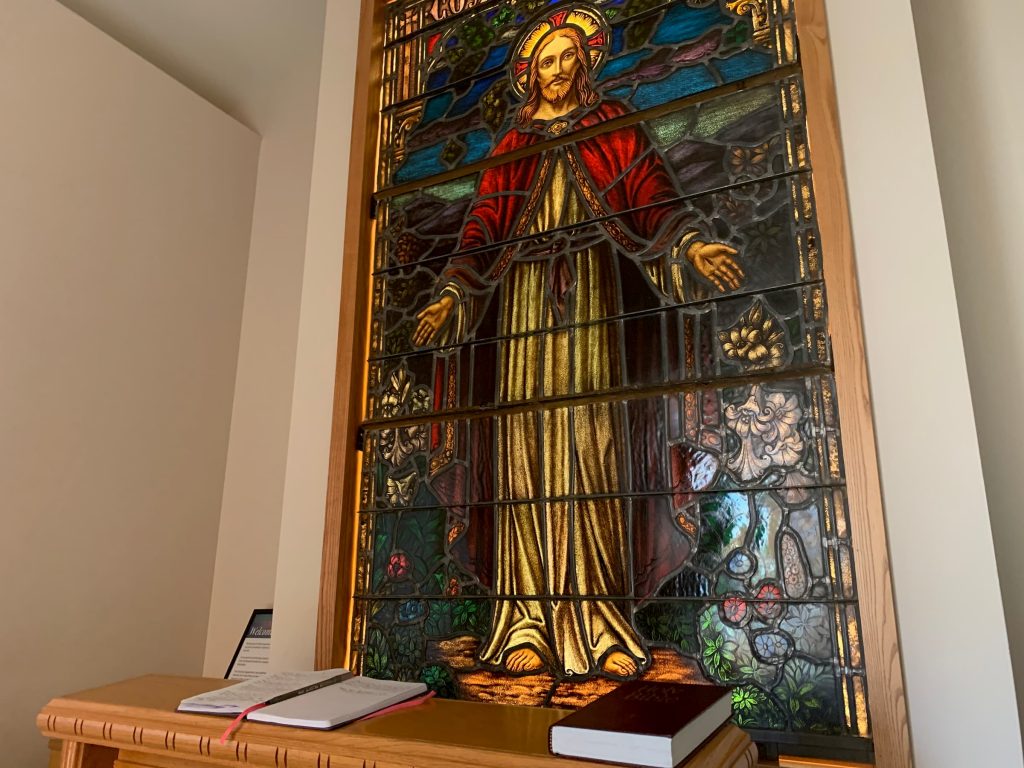 Chapel
Our Hospital Chapel is a quiet oasis. Located in the main hallway across from the center courtyard, the chapel is always open. It is an environment of calm, available for personal meditation or small group consultation. Prayer requests may be left there for our chaplain. Bibles, devotional guides and other supportive care resources are also available in the chapel.
Sacraments and Rituals
On Sunday mornings, Holy Communion is made available to you. A card arrives on your breakfast tray. You may indicate your preference for Protestant, Catholic or other faith tradition for the communion sacrament.
Upon giving your card to your nurse, appropriate Eucharistic ministers or Communion stewards will come to your room. Arrangements for Holy Communion at other times are available upon request.
In addition to prayers, you may request:
Baptisms
Blessings
Naming ceremonies
Anointing of the sick
Sacrament of Reconciliation


The Hospital Chaplain may provide, or arrange for another chaplain to provide, these services for you.