Fashion, comfort, performance. There are all sorts of types of shoes, but the most important pair you own belong in your storm shelter, and they don't have to be anything fancy.
Kansas sees more severe weather than many other states. While the major risks we face come from lightning and flooding rains, rare events can leave neighborhoods destroyed. Tornadoes can cause significant damage in seconds that leave homes collapsed, cars flipped and electrical lines down.
The chances of hit by a tornado are low, even here in tornado alley, but not zero. If a tornado was to hit your house, you'd feel lucky to survive. But then there are the moments that follow: escaping the damaged area.
When the National Weather Service issues a storm warning, you rush to you shelter. These events can happen so quickly, you won't have much time to prepare for the storm if a warning has already been issued. That is why you should have an emergency kit in your storm shelter stocked with batteries, water, food, other essentials, and an item easy to overlook, a pair of sturdy shoes.
When a tornado hits and does significant damage, scattered debris can slow you down as you work your way to safety. Splintered wood, 2x4s with nails protruding out of them, shards of glass and broken roofing materials make for another hazard.
In the panic of the storm warning, you will be thinking of people and only the most critical items you own for protection. Shoes won't be the number one thing on your list, and that is why you need to keep a spare pair in your shelter.
A sturdy pair of shoes will protect your feet much better than going barefoot. Imagine walking out of your storm shelter without foot protection and stepping on a nail or piece of glass. Foot injuries can be painful and lead to infections.
If you ever receive a puncture wound from something like stepping on a nail or getting a deep cut from a piece of broken glass, you may need to see a doctor. The doctor might not be able to completely relieve the pain, but they can make assess you for signs of infection around the wound.
Of course, shoes rated for construction sites or boots would be preferred when walking through a debris field, but anything with a hard sole would be better than going without.
So remember this storms season, you need to keep a pair of shoes in your emergency shelter. We hope you never will need them, but it is always best to be prepared.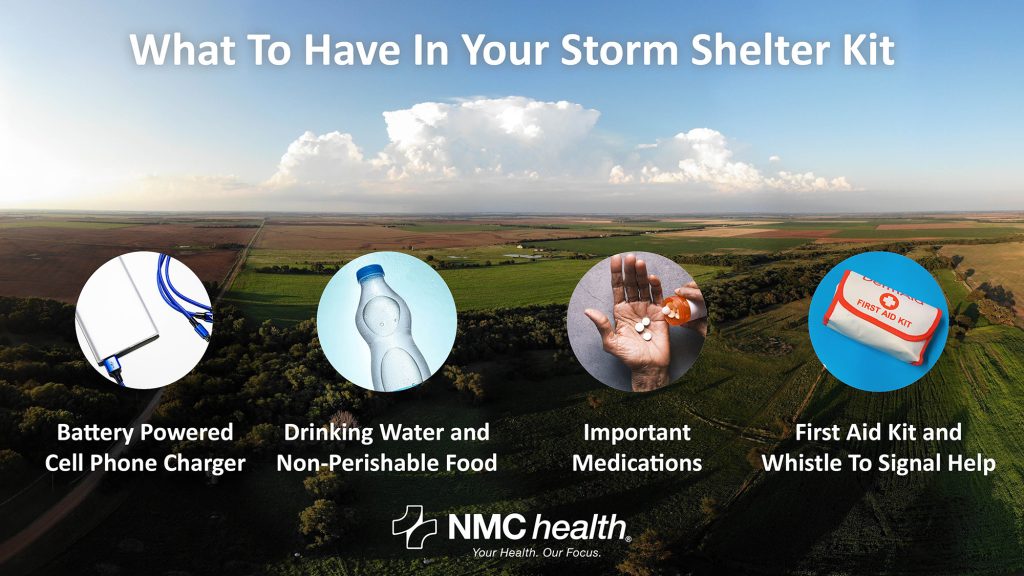 What do I do if I stepped on a nail or piece of glass?
Advice from wound care expert
Kim Harris, RN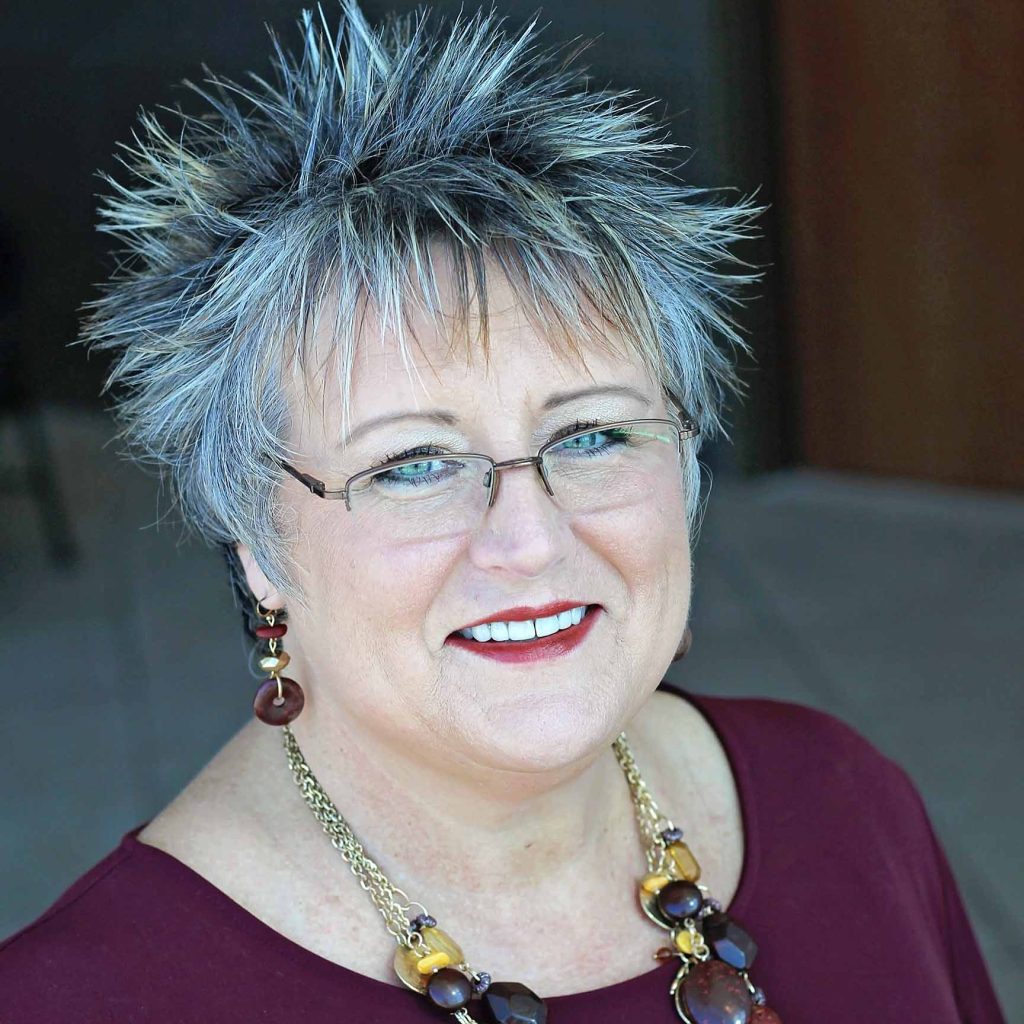 Kim is the manager of NMC Health's Wound Healing & Hyperbaric Center
Kim: "The debris is dirty, so it is going to drag dirt from other areas into the wound where you punctured it or stepped on glass. You may leave glass in your foot that needs to be taken out."
Infection becomes a concern quickly with puncture wounds you receive in debris fields. 
Kim: "For the general public, just cleaning the wound, making sure you are up to date on your tetanus shot, that is probably enough. But for your elderly or diabetics, they are prone to not heal, so it is going to take close monitoring.
Diabetics don't have sensation in their feet most times, so they don't even know that they have stepped on something."
If you are older or diabetic, wound care can be especially challenging. 
Kim: "Redness around the site, chills, fever, if the redness around the wound starts to go up their leg, that isn't good."
If you are concerned about a puncture wound you received, it is best to seek medical advice from your doctor, an immediate care clinic or emergency department.
From bumps and bruises, to stitches and fractured bones, NMC Health's two immediate care clinics operate extended hours for you and your family. 
When you need a PCP, we offer short notice appointments to get you in quickly and a compassionate staff who can help you.