If you have seen the blue tents popping up around NMC Health and wondered why, they are providing an important service. Helping shade from the sun or block the rain, these tents are placed outside the rooms of those suffering from the severe injuries COVID-19 can cause.
For those hospitalized with COVID, visitation is limited. The great thing about NMC Health is the hospital is all on a single level and all the rooms have windows. This let's a family come to the window of their loved one to check in.
We encourage family members to leave notes and encouraging messages on the windows. It helps with the emotional toll COVID-19 causes.
The idea for this canopy to provide shelter for these families came from one of our staff who spotted the need.
Over the summer, Cherish E. noticed one family was making visits to their loved one with COVID-19.
"I kept seeing one family, then two families, making camp outside their loved one's window, for weeks! It was so hot and they had no shade. Their drive to show support and love for their family member no matter what the weather was like. I had just wished there was something we could do to help support them."
That is when Cherish came up with the idea for canopies for these families. What sets NMC Health apart from other hospitals is how we listen to our patients, our community and the recommendations of our staff. When Cherish presented the idea to the hospital management team, they agreed and within a week, canopies were purchased and in place.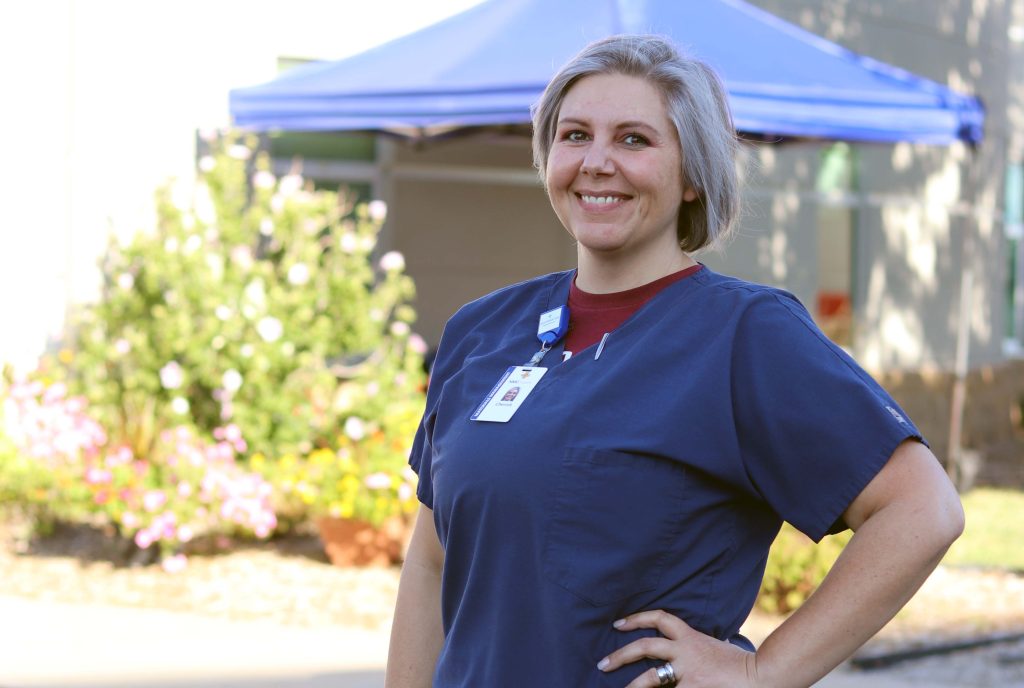 "It's one less thing to worry about. A comfort from the weather and a reassurance that NMC Health cares for the families as much as the patient," she said.
Caring deeply for patients and their families is an important principle at NMC Health. We thank Cherish for her idea.