Visitor Restrictions at NMC Health
At NMC Health, protecting you against COVID-19 is our highest priority. To provide a safe, healing healthcare environment for everyone, NMC Health has implemented restrictions and screening measures to lower the likelihood of exposure to any illness including coronavirus.
Regulatory guidelines from the CDC and KDHE have NOT changed for healthcare facilities. You are still required to wear a mask inside ALL healthcare establishments including hospitals, doctors' offices, dentists' offices and other clinics. This means you must wear your mask inside all NMC Health locations.
Who can visit
Effective September 9, 2021, hospital patients may only have one support person during their hospitalization. This applies to both inpatient and outpatient hospital stays. Support persons must be age 18 or older. Once you pick your support person, this will be the only visitors allowed during your hospitalization. 
Read about how to choose a support person here. 
If a patient is COVID-19 positive, NMC Health's House Supervisor and/or Infection Control Officer MUST be consulted to determine if adequate safety precautions can be made to ensure the safety of visitors.
The approved support person need to stay inside the patient's room as much as possible, except for when they are dining in the Sunflower Café.
Visitors under the age of 18 are not permitted.
Exceptions 
Two adult support persons are allowed for minors and/or patients that have legal guardians (i.e. pediatrics, special needs)
Two adult support persons are allowed during labor and after delivery in the Family Birthing Center. If a baby is in the Special Care Nursery, only support persons designated with infant security bands may visit the newborn. Infant security band holders may not be changed.
When you can visit
Patients and support persons may only enter the through the Emergency or Front entrances during these specific times: 
Front Entrance: Weekdays, 6 am – 6 pm 
Emergency Entrance: Always open
What to expect when you visit
All patients and support persons will be required to wear a mask upon entering NMC Health facilities.
Before entering any NMC Health location, patients and support persons will be required to have their temperature taken and answer screening questions for:

Respiratory Symptoms (fever, cough, shortness of breath)
Travel or mass gathering attendance in the last 14 days
Close contact with a person that has suspected or confirmed COVID-19

Support persons with a fever of 100.4F or above, recent respiratory symptoms, and/or potential recent exposure to COVID-19 will not be allowed to visit. NMC Health will provide instructions for the support person in this situation. 

Virtual visits are encouraged, such as phone and video calls (Skype, Facetime, etc.). Patients may request a tablet to use from their nurse or case manager. If your loved one has an outward-facing room, you can visit them through the window. Their room numbers are on display on each window.
NMC reserves the right to change any part of this this policy without notification.
Planned Admissions
If you have a planned appointment at NMC Health (surgery, consult, etc.), be sure to select your support person in advance. If the person dropping you off at the hospital is not your support person, please notify the hospital greeter. 
Clergy
If you have a pastor, preacher, or other leader of a religious organization who you wish to visit with, please talk with your nurse or case supervisor. Clergy are permitted and not classified as one of your support persons. In a situation where this person does not or can not enter NMC Health, we can provide the ability to video chat using our hospital tablets.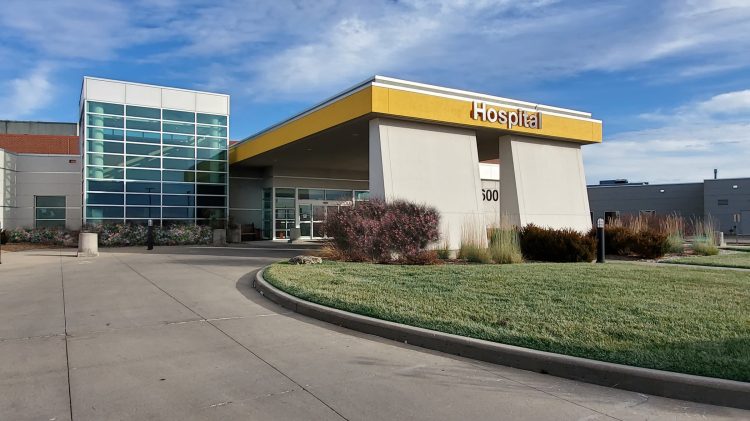 Other Closures
NMC Health's Patient Financial Services (Billing department) and Health Information Management (medical Records) offices are closed to visitors and patients until further notice. If you need to contact either office, you can reach them here:
Patient Financial
Questions about your account? Call us: 316.804.6255
Need to make a payment? Pay online or call us: 316.804.6255, option 1
Want to set up a payment plan? Call The Midland Group at 316.201.9254
Healthcare Assistance applications are available through our Financial Assistance options. Submit your application:

Fax: 316.804.6280
Mail:
NMC Health
Patient Financial
P.O. Box 308
Newton, KS 67114

Need paper copies of your health records immediately? Call us. 316.804.6204. We'll schedule an appointment for a time when you can visit the office to pick up your records.
These changes have been made under guidance from the Centers for Disease Control (CDC) and Centers of Medicare and Medicaid Services (CMS). These organizations focus on infection control, social distancing and protecting the health of our patients and community.
NMC Health's Clinics
Only one support person is allowed per patient at our clinics. This includes the following locations: 
Diabetes & Endocrinology Specialists 
Family Medicine in Hesston
Family Medicine North Amidon, Wichita
Family Medicine Valley Center
Immediate Care Newton
Immediate Care Park City

Midwest Occupational Medicine

Neurological Specialists
Orthopedic and Sports Specialists
Physical Therapy & Rehabilitation 
Surgical Center
Surgical Specialists 

Wound Healing & Hyberbaric Center 
Exceptions include children and siblings of the patient.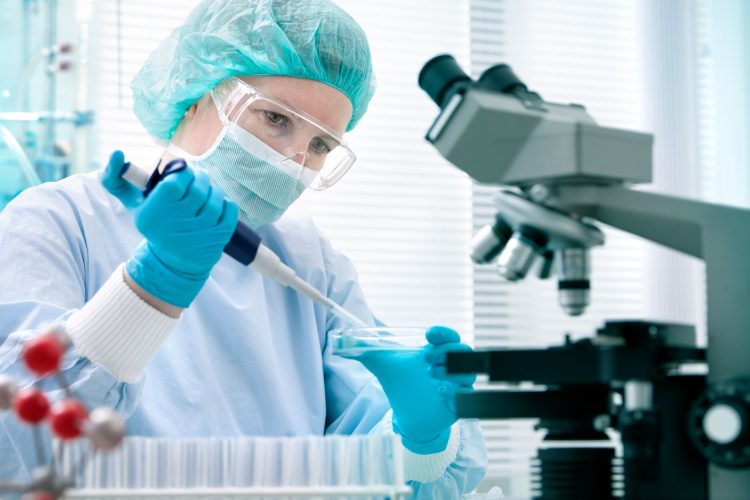 COVID-19 Protocols at NMC Health
NMC Health is staffed with frontline workers, here to make sure you are cared for and kept safe.
We have protocols in place to protect and defend the Newton, Hesston, Valley Center, Park City, Wichita and surrounding communities from the spread of the virus.
Since the World Health Organization (WHO) and Centers for Disease Control (CDC) warned of the COVID-19 outbreak on Jan. 31, 2020, NMC Health leadership has been assessing, planning, and implementing changes to ensure the safety of our staff, patients, visitors and community. 
As we continue to follow CDC protocols, if you come to the hospital or any NMC Health location, you'll be asked to answer some screening questions. These questions are used to help us figure out how to best help you. Our response process includes: 
Question – asking about current health, recent travel and any possible exposure to COVID-19
Observation – watching to new symptoms of fever, cough and shortness of breath
Isolation – placing a face mask on anyone who shows signs of those symptoms and meets screening criteria, then moving them to a negative airflow room for observation
Precaution – using airborne and standard contact precautions with eye protection, gloves, face mask and gown for anyone who enters the room 
Protection – wearing all personal protective equipment (gloves, face mask, etc.) while working with anyone under investigation of having coronavirus (COVID-19)